Do you need an Advanced Degree to be Successful in Research?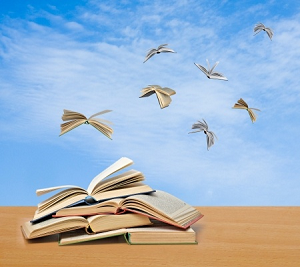 If you're thinking of a research job, but just aren't sure you've got the time, money or desire to spend 8 to 12 years in school earning a PhD, don't worry.  Although some research jobs do require a doctorate degree, not every research job requires that many years in school. Let's take a look at some of the jobs that may only require a Bachelor's degree:
Clinical Research Manager:  This job is in charge of ensuring that clinical trials adhere to FDA regulations.  Although some employers may require a Master's degree, others may require a Bachelors and specialized certification.  The key to being successful in this position is knowledge of the FDA regulations as well as project management skills.
Anthropological Research:  This type of researcher examines historical objects or records in order to draw conclusions from ancient history.  Although many universities require a PhD, many private businesses and museums are more than willing to find suitable candidates with a Bachelor's degree or specific experience.
Operational Research:  Businesses need individuals within their organizations that can dig through multiple systems and big data in order to meld the information and find the right way to better shape an organization or the direction in which it's moving.  Although most require a Bachelor's degree, a growing number of companies, especially private organizations, are more interested in experience and results and may not require a degree at all.
Psychological Research:  Larger psychological research projects will be led by a PhD, but can employ multiple different types of people.  They require someone on the team who can gather data, analyze data and provide recommendations.  They also require someone to manage a study or administer the project.  These types of jobs usually only require a Bachelor's degree in psychology.
Social Research:  A social researcher usually works for a government organization or political organization in order to help shape government policies.  They work closely with statisticians and government analysts reviewing existing policies and recommending changes.  In most cases, a bachelor's degree in political science, mathematics or social work is required.
Life or Physical Science Researcher:  Most principal researchers do require a PhD, but there are often many positions in a research lab and on a team that don't require advanced degrees.  Assistant positions often require a Bachelor's or Associate's degree.
These are just a few examples of the types of research positions that could be open to those with Bachelor's degrees.  And when it comes to information technology, some companies don't require a degree at all, so long as you have experience and proven results.
If you do have a Bachelor's degree and aren't sure whether you want to invest the time and money to pursue a Master's or Doctorate's, finding an entry level or assistant research position may be just the right thing.  You can get some on-the-job training and experience that will help you decide if this is what you want to do for the rest of your career.
There is a vast literature on the value of advanced education, as well as a vibrant debate on the future of university credentials. It is fairly easy to find numerous examples of great researchers without advanced degrees, although the majority of them obviously hold some advanced credentials. Higher education is going through a major transition that may redefine some of the fundamental principles underpinning its business model.
Your own career success, in research or any other field, will require more than an advanced degree. In addition to technical subject matter expertise, you should always remember passion, dedication and perseverance.